With only about 5 months to go until my own big day, I am happy to say I have checked another item off of my wedding to-do list: the cake! Heading into the wedding cake meeting, I didn't really have a design in mind. I had pulled up a few cakes on Pinterest, but had no ideas set in stone. I knew I wanted something elegant, but simple.
So my cake designer Megan and I created a beautiful, simple cake design together --- and then she had a fantastic idea: why not
have my florist place fresh flowers on the cake
? Of course - brilliant! Flowers, real or fake, can easily compliment any wedding theme. This was exactly the extra "something" my cake design needed.
Using real flowers, in place of sculpted sugar flowers, adds a fresh, naturally beautiful touch to your wedding cake. In some instances, it can even save you some money (check with both your cake designer and florist for pricing). And fresh flowers can look just as chic, creative, and luxurious as more expensive, hand-crafted edible flowers.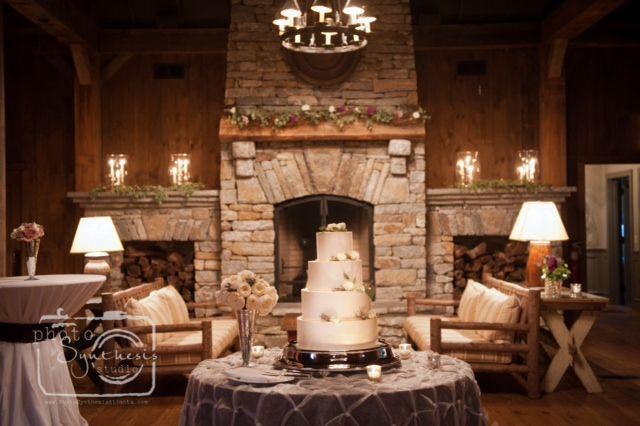 There are plenty of different ways to use fresh flowers on your wedding cake. A popular choice is to have many smaller flowers cascading down the cake. Another option is to make a statement with just one large flower on the cake.
You can choose flowers that compliment the theme you've already established for your wedding. And if you are brainstorming specific flowers you'll want, make sure to choose ones that aren't very aromatic (you don't want the cake flavor affected by the flower's scent). Your florist will also know which flowers are food-safe and which ones are not.
You can do almost anything with real flowers that you could do with fake ones. Get creative -- and if you need help, enlist the brilliance of your wedding florist! They'll have plenty of great ideas for your cake design!